The rewards of HR. There are rewards but sometimes they get lost in all of the other things you do.
For those of you that have chosen a career in HR, you understand the stress that goes along with it. It can be demanding, exhausting, and oftentimes frustrating. You deal with people. Dealing with people is a challenge. Great employees, good employees and challenging employees all find some way to test HR.
We didn't sign up for rewards but it sure is great when we get to see them. There are rewards and those rewards are usually big and will remind you of why you chose HR as your profession.
Recently, I was contacted by a former employee. I worked with him for 6+ years. After joining the company as an entry level professional, he worked hard to complete his undergraduate education and then on to complete his MBA. Because of self-motivation and hard work, he did well within the company and his career continued to advance.
He is an inquisitive guy and asks questions. Good questions.
He asked questions about leaders and leadership.

He watched and observed his leaders, both good and bad.

He learned from them how to better lead people and in some cases, he learned what not to do.
Eventually, his ability to fully execute on his abilities lead him to his next opportunity with another organization. It was a tough hit but as you know, sometimes it happens. We knew he would do great things. Even more so once he found a role more suited to his skills.
He has that natural ability to lead people and quickly advanced to a supervisor then on to manager. Recently, he was promoted to a director level position. At that time, he reached out to thank those that helped him throughout his career. I was included in that list. This is why we do what we do. This is what matters. This makes all the shit we go through in HR worth it.
Career development is a huge part of HR. It is a part that gets little attention but has a huge impact on organizations and careers. To develop people is an honor. For someone to trust in you to guide and teach them is powerful. It would be great to hold on to all of the great employees we develop but it is rewarding to know that even if it was small, your contribution helped drive their success.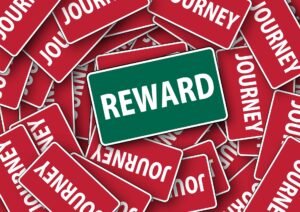 Don't choose HR because you want to "help people". Ugh, I loathe that canned answer. The meat of HR is not policy and process. It is development. Choose HR because you want to help make employees and workplaces better. You want to work with people and leaders to figure it out.
Developing great people.

Building great teams.

Coaching great leaders.

Building strong organizations.
Congratulations Ryan! I always knew you would do great things. This is the reward.