What are the many hats of leadership?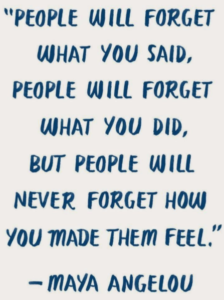 When I talk about leading people, I am referring to any person that has employees directly reporting to them. You, as their manager, boss, supervisor (regardless of the title) have oversight of the daily work, their development and their performance. But, it does not end there.
That said, what do the many hats of leadership mean to you? What do you consider the most important function of your boss? The truth is, we all see our bosses differently. Some employees need constant oversight and positive affirmation. Other employees want to be given their assignments and left alone to perform. There are employees that seek help when needed, others will struggle unless their boss steps in. Some employees want to do whatever it takes to please their boss, others could care less if their boss is happy, as long as their assignments are complete. In some cases employees need a counselor, others a mediator.
The point: leadership roles, regardless of your title, carry responsibilities that go far beyond the business goals and successes. We talk all the time about the components of a great leader.
Accountability

Self-awareness

Humility

Authenticity
Just to name a very few…
We rarely talk about the softer leadership skills. Aside from all of the business performance, you will, from time to time be these things:
coach

therapist

friend

sounding board

disciplinarian

voice of reason

Teammate
As a leader of people you will find yourself wearing many hats. Some of those hats will be more pleasant than others. To be effective in a role that leads people, you must be able to quickly change your hat. You never know what new challenge will occur from one day to the next. There will be times when you get zero business related work completed as you will be dealing with all of the people issues that surfaced.
There will be days when you feel as though you were able to help a team member and days where you wish you could find the right words. You go through highs and lows with your team, and they with you.
Leadership includes empathy, caring and compassion. Employees are not interested in working for those that do not care about their well-being. The way we work has changed and the way we lead better catch up quickly. Employees are done working for jerks.