Thank you for your service. Pat Tillman Award Recipients
As I was preparing to watch the superbowl Sunday evening, I sat down to watch all of the pre-game acknowledgements. What an honor, to be recognized, with one of the largest audiences, for doing great things for our Country and its people. I don't say it enough, thank you for your service.
It is emotional to think about what Pat Tillman did for our country. He could have chosen to play football and enjoy his life. Following 9/11, he made a life changing decision to honor our Country, fight for what is right and honor the victims of one of the most horrific days in US history. He chose to fight for justice and freedom. He paid the ultimate price. To that I say, thank you to Pat and all of those who serve and have served to protect our great nation.
As a result of Pat's tragic choice, his family and many others have an organization that does the same, honoring those that stand for and fight for what is right. The Pat Tillman Foundation honors those that serve our country and provides them an opportunity to continue to do great things. Again, what an honor.
The Pat Tillman Foundation serves under four core values:
Service

Impact

Humble leadership

Scholarship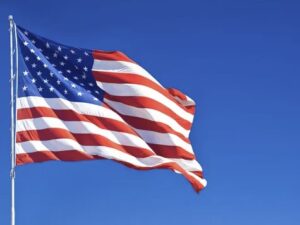 To those that have served and lived these core values, the Pat Tillman Foundation has honored them. Congrats to the Pat Tillman Award recipients and honorary superbowl captains:
Fabersha Flynt

Robert Ham

Hyejung Park

Dave Prakash
This is leadership!
To all of you I say:
Thank you for your service.

Thank you for your sacrifice.

Thank you for your commitment.

Thank you to your families for their sacrifice.
There are not enough words to show my deepest appreciation for all you do for us. We live in a great country and we need to stop, from time to time and thank those that give up so much to keep us safe.
Thank you to all of our US Military and to your families.
Congrats to the KC Chiefs! What a game.